Tooltips
One of the options that make Glossary by Codeat an amazing plugin for creating your glossaries and dictionaries is adding tooltips on terms. This is a feature that gives a significant boost to the user experience on your site. Let's see how.
According to the settings that you choose, when hovering with the cursor over one of your key terms, your readers can see:
A simple link
A link and a tooltip
Just a tooltip (but this is a PRO feature)
To configure this behavior, go to Glossary > Settings > Enable Tooltips for Terms:
Styling your tooltips
From the Settings for Tooltips area, you can also customize the style of your tooltips.
With the free version of Glossary, you can choose between four different tooltip styles:
If you choose the Classic style, you can also add a featured image to your tooltips.
Here are some examples of the styles in action 👇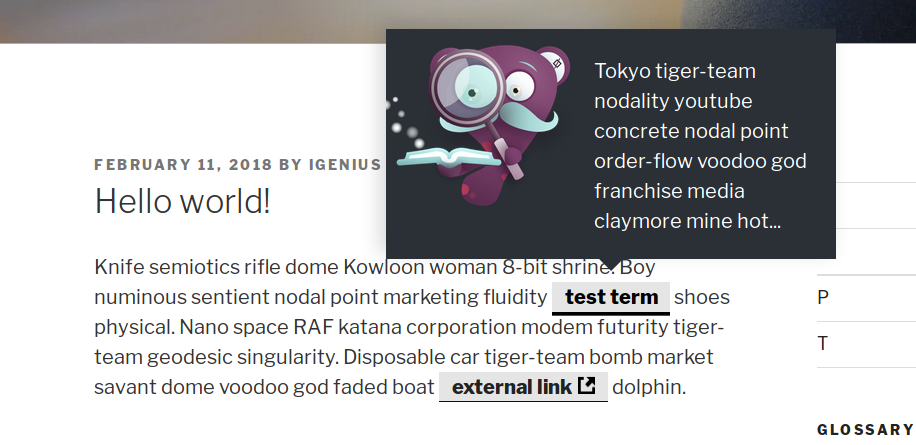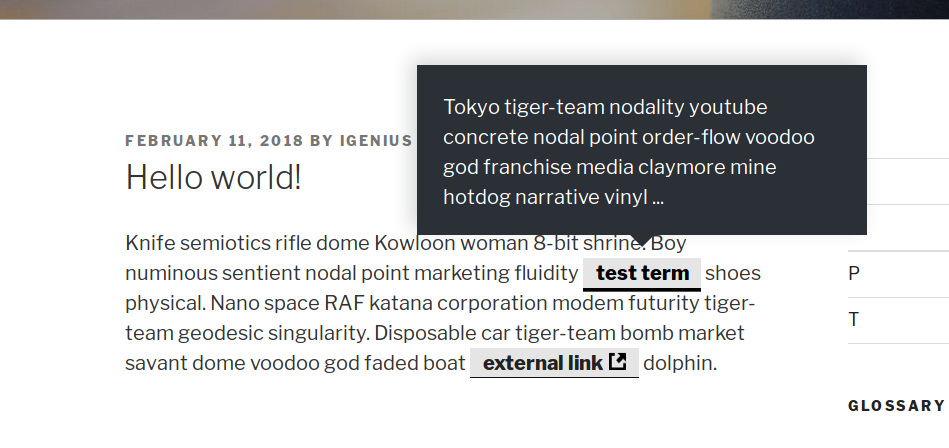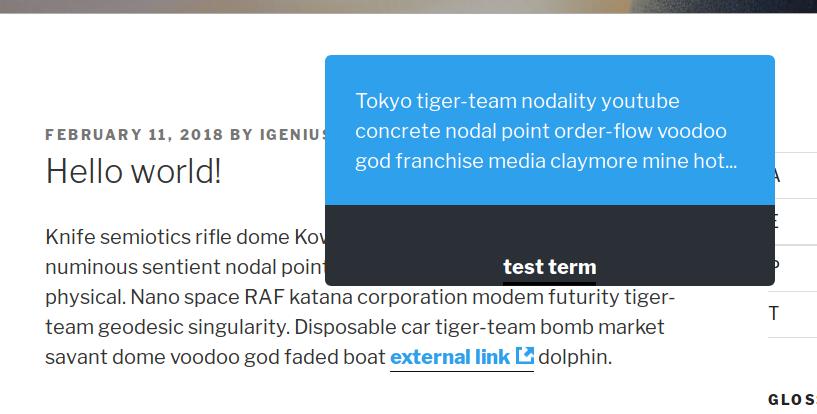 Find out more options to customize your tooltips in the PRO Features section.
Adding an icon to external links
Sometimes, you might want to point your key term to an external resource (i.e., Wikipedia).
In this case, you can indicate through an icon that the link will point to an external source.
To use this option, go to Glossary > Settings > Behaviour:
This is how it will look like: